Where to Install
After the Install program starts you will be prompted to select where to install. You can pick any directory on any local drive you wish.
However if you wish to adhere to the default locations just click on OK.
Note: When updating your software, if the installer finds the program already installed before, it will select the pre-existing directory. It is best to install over the old version - otherwise you risk accidentally running an older version by mistake.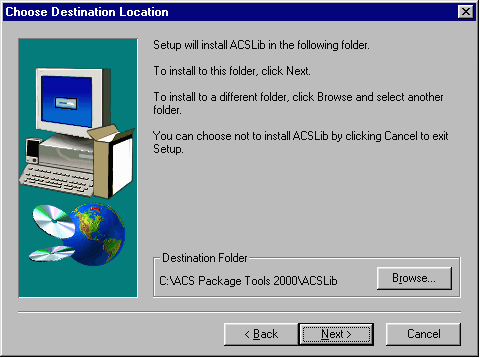 This window prompts the user to choose a destination location for the ACSLib program.