Installation - ACSlib
The acslib module should always be installed first because the libraries must be present when installing Tagger and Wirebond. Note: Before installing acslib and the other programs, close all windows - especially AutoCAD or the installation may not be completed successfully.
Execute the acslibXXX_2000.exe
This will install the acslib libraries and make a registry entry so that Tagger and Wirebond know where to find them.
The ACSLib Install Wizard takes the user step-by-step through the install process.
The password is required but no keycodes are needed to install acslib.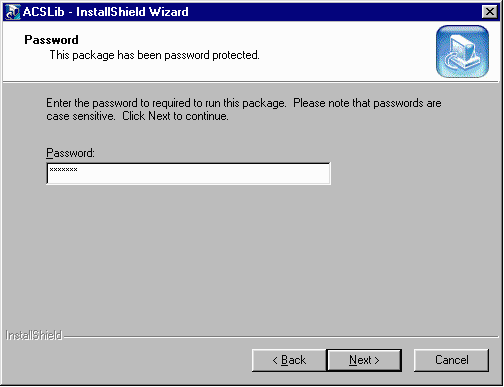 The user must enter the password for the ACSLib program.