After selecting your GDSII or MEBES file turn on the desired layer and zoom into the area you wish to simulate.

In the example at right, we have turned on only GDSII layer 8 which represents a metal layer.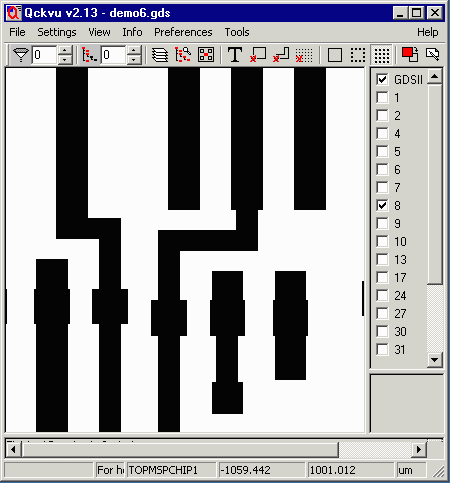 Zoomed into the region we wish to simulate.
When you turn the "fill" off you will see that the polygons are actually "built" from overlapping rectangles. The extraction process will unionize these into a single polygon. Any polygon which extends past the screen limits will be clipped at the window's boundary and healed.