Getting the Array Aligned
Generally there is no problem getting the die stepping information in terms of the X and Y stepping distance. However getting information about how the array is "centered" on the wafer is another matter. There are three options:
(a) The array is die centered

(b) The array is street centered

(c) The array is neither die nor street centered

street centered array

die centered array
If the array of die on the wafer was neither street centered nor die centered then the fab will have to provide you a diagram of the offset of the center of the array with respect to the center of the wafer. It is very important to get this right and it may be worthwhile, prior to making a glass mask, to create a film mask which is very cheap showing the array outlines and cutouts and physically checking against a completed wafer.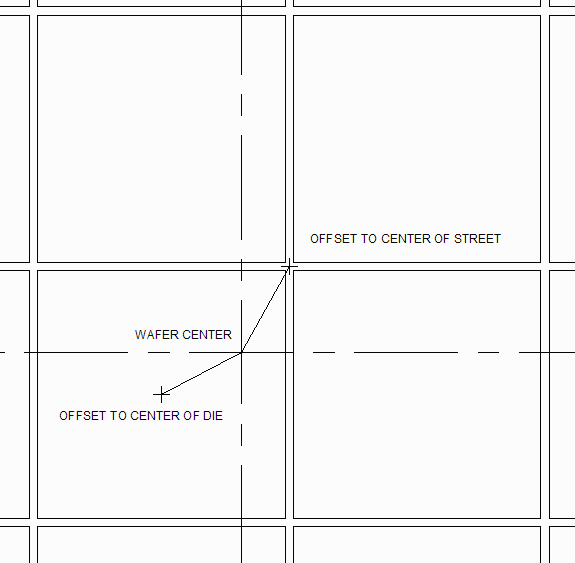 offset centered array - the fab should provide distance from die center or street center to the center of the wafer ....