ODB2GBR Sample Code
The odb2gbr.exe sample opens a ODB++ file or directory, lists the steps and layers and then converts the selected step and layer(s) to Gerber files. This sample exercises all of the key API calls for ODB2GBR.DLL.
The source and MS project files for odb2gbr.exe are located in the \lib\cvtodbtogbr directory
User Interface
The user interface includes:
a radio button requiring the user to specify whether the input data is a file or directory.

The input file

The working directory

The location of the executable and support files

an output directory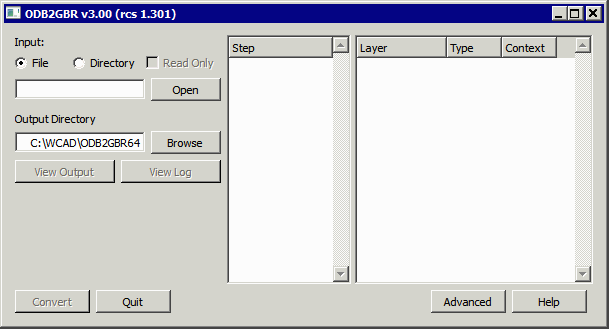 After defining the appropriate directory and input file, one presses the Open ODB Directory button. This causes the program to open the file/directory and then to scan it for the steps and layers.
The list of steps and layers is filled in on the right hand side.
To create Gerber output the user must select a step (only possible to select one step at a time) and one or more layers. Then press the Convert ODB to Gerber button and the Gerber files are written to the specified output directory.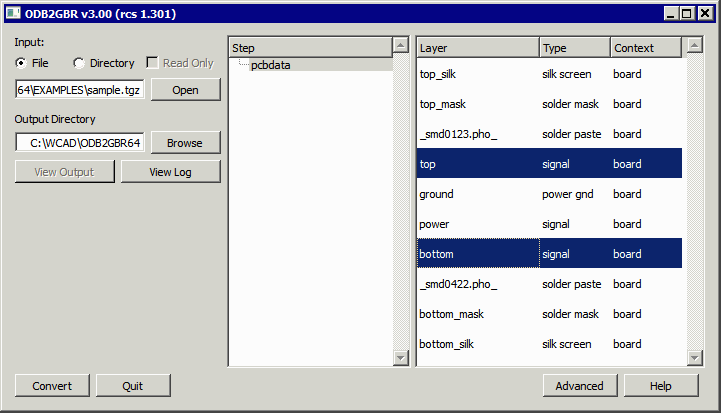 To check the results we open an ODB++ file using CAM350 and turn on the top layer.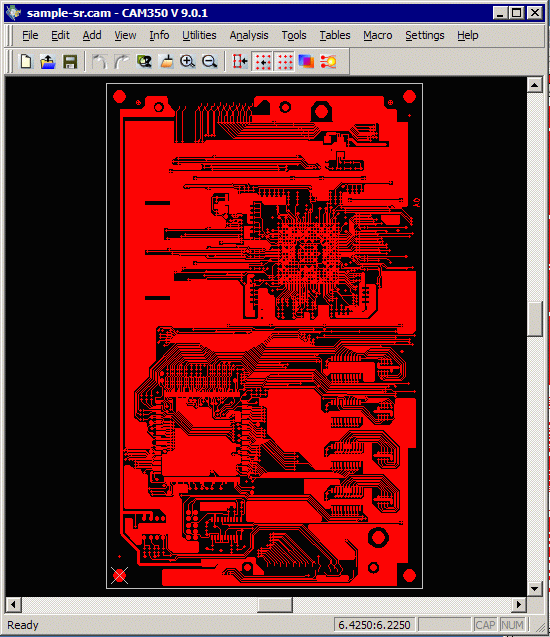 Next, we open the Gerber file generated by ODB2GBR called top.gbr using Artwork's GBRVU