Mapping Apertures to Drill Tools
Each of the different apertures in this Gerber file represent a different sized hole in the board. We want to map each aperture to its own drill tool in order to generate the drill file.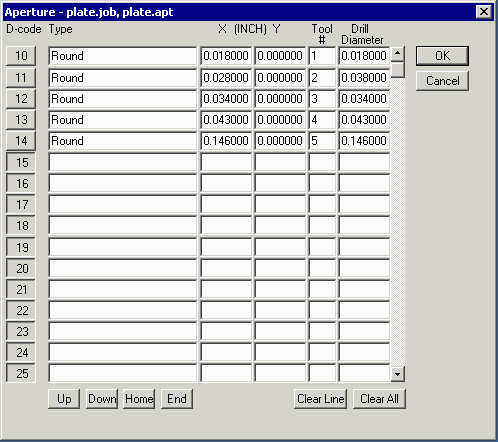 For each aperture assign a drill tool number (can be anywhere from 1-99) and set each drill tool to the same diameter as the corresponding aperture. If you do not want an aperture to represent a drill, then do not set a drill tool for it.