Downloading CopperFill
Requesting Password and License Strings
Prior to downloading you should contact Artwork and request the following information:
ftp server login and password
program installation password
program license strings
include your full contact info.
In order for us to generate license strings you need to provide us your machine's ID. This is best done by downloading the lmtools.zip utility and running it on your machine. Use the System Settings tab and copy the Ethernet Address and Disk Volume Serial Number that it displays. See below: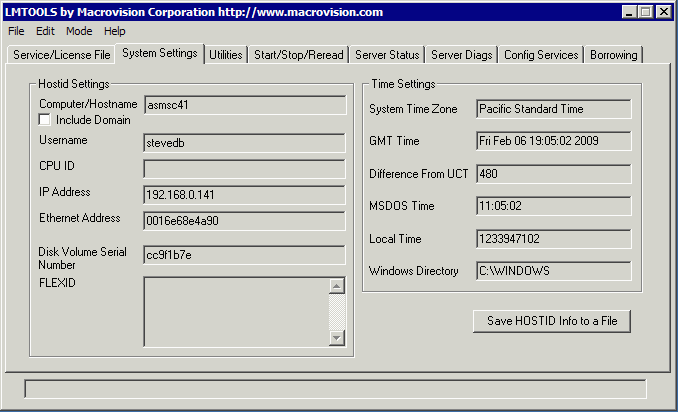 Example Email




Dear Hagai,

I would like to evaluate your Gerber Copper Fill program.
Please send me the install password and temporary key 
strings for my machine.


I got my ethernet physical address by using the lmtools
utility provided above.

ethernet address = 00560abE72
disk serial number = 07ab45c5

Reason for Evaluation
---------------------
I intend to use the program to compare between two bitmap files.


Thanks much,

John Boy  
International Harvesting and IC Design
10087 Champion Way Bldg 43
Topeka Kansas 09323
Tel (450) 132-2213  Fax (450) 132-2113

Downloads

cprfl.win32.v101.exe
10.6 MByte self extracting/installing exe, password required.

License Utility

v8_lmtools.exe
711 Kb. Flexlm license utility for obtaining machine's identity and checking license manager operation.