Getting Started

To start up the interface between Qckvu and Calibre RVE go to the Tools pulldown and select the Calibre-RVE Settings item. A Setup dialog will pop open.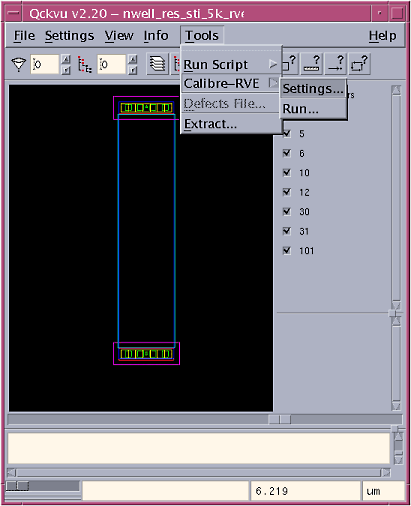 Path to Calibre - define the full path to the Calibre RVE program. This enables Qckvu to start up Calibre if you wish.

IPC Settings - Calibre and Qckvu communicate via a TCP/IP socket. You must define a hostname, IP address and socket. If Calibre and Qckvu are executing on the same machine you can use the local host address of 127.0.0.1 instead of the machine's actual address.
---