Driver for the Xerox XPRESS Plotter
GDSPLOT Configuration
After you have installed GDSPLOT you will need to replace the default plotcfg.ini file with the one provided in the XPRESS driver release. The pltcfg.ini included with the XPRESS release includes new directives specific to the XPRESS plotter. Here are some of the screens you will see in the GDSPLOT once the new plotcfg.ini is in place.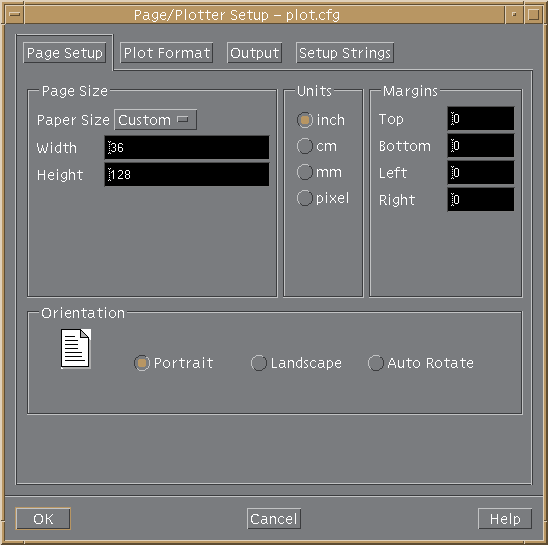 Page Size
When using the XPRESS plotter to plot long strips set the paper width = width of your roll (24, 36 or 54 inches) and set the length to the longest distance you wish to plot.
Orientation
Set it to Portrait.
---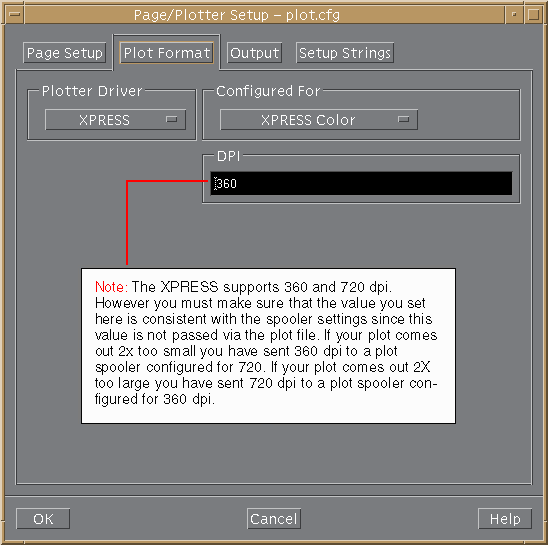 Plotter Driver
When sending data to the Xerox EXPRESS, select Plot Format = XPRESS and configure it either for color or monochrome.
DPI
Set the DPI to either 360 or 720 but make sure that the plot spooler you send the plot file to is configured for the same DPI.
---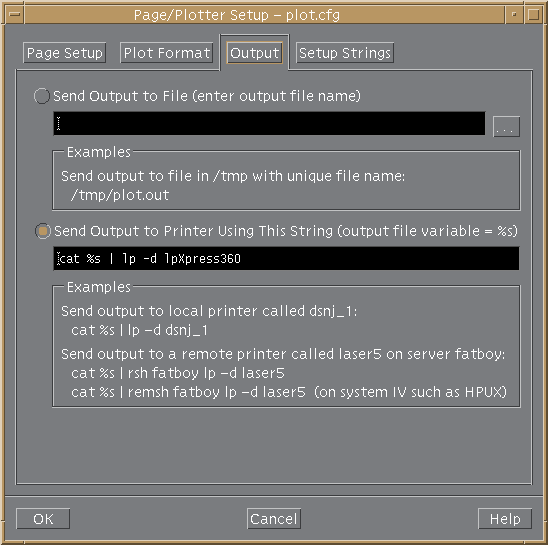 Output
The plot file is sent to the plot queue by entering a string:
cat %s | pipes the output plot file.
lp -d lpXpress360 is the line print service directed to name of a plot queue you have setup to accept the plot file, process it and send it on to the plotter. You can setup many different queues - one might be setup for 360 dpi and another for 720 dpi.
---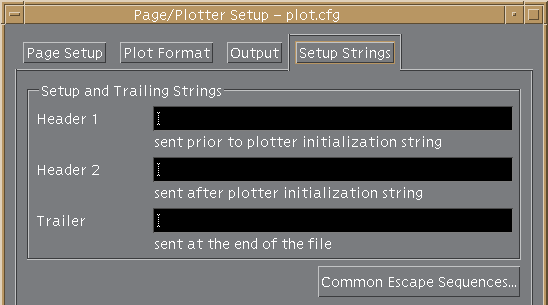 Special Plot File Strings
none are needed so make sure that the fields in this dialog are blank.