The flow chart below shows the important function calls that must be made prior to opening the GDSII file.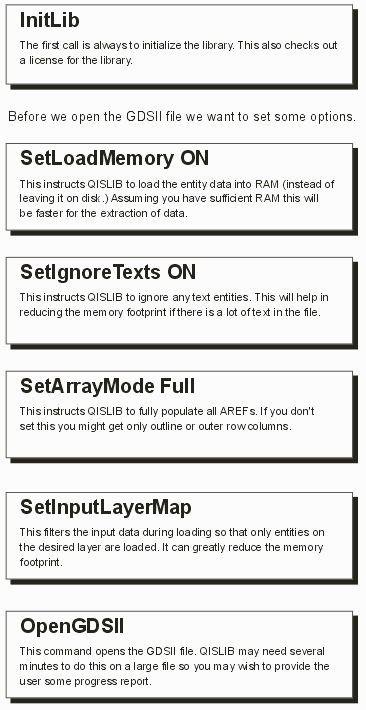 Once the GDSII file is opened then the correct structure should be opened and the layer(s) of interest set to ON.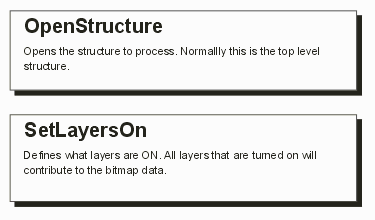 Now we can define a window of interest and instruct QISLIB to rasterize that window into a TIFF file and write the file to disk. These two steps can be put into a loop and hundreds or thousands of windows extracted.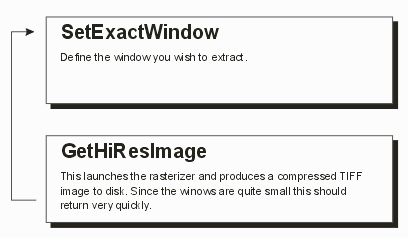 When we are done extracting windows, the calling application should close QISLIB. This releases the memory (which could be quite a lot!) and also releases the license.