AutoCAD Error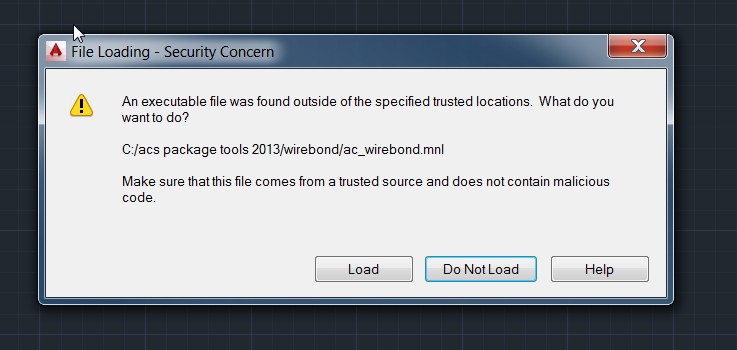 After installing one of our packaging tools, AutoCAD comes up with the error above when loading the menu.
To resolve the problem you can try one of the following solutions:

Add the location (C:\ACS Package Tools 2013\Wirebond) under Tools|Options||File tab|Trusted Locations.
Disable the message by setting the AutoCAD variable SECURELOAD to 0.