The Import Process
The AIF file is scanned and then the import process begins. Padstacks are built from the list of pads in the AIF file. Then a die component will be built by extracting the die pad coordinates, padstacks and outline.
Then the BGA component will be built in the same fashion. Tthe netlist is imported and both components are placed. Bond fingers and wires are placed. Rings are built and drawn. Finally the bond fingers properties (finger numbers) are added.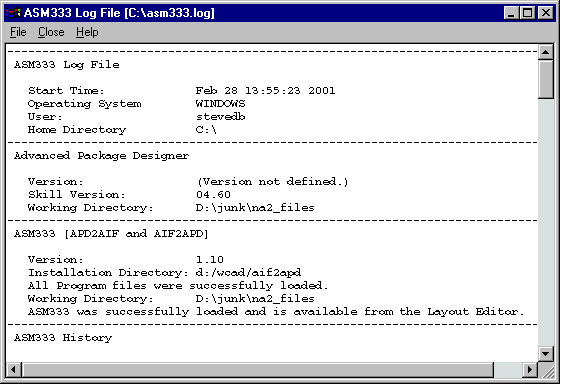 The entire process takes about a minute for a large BGA design. You can watch it proceed. When complete you will see a log file that summarizes both the results and reports any errors.