Examples of Markup
The screen below shows the different markup entities.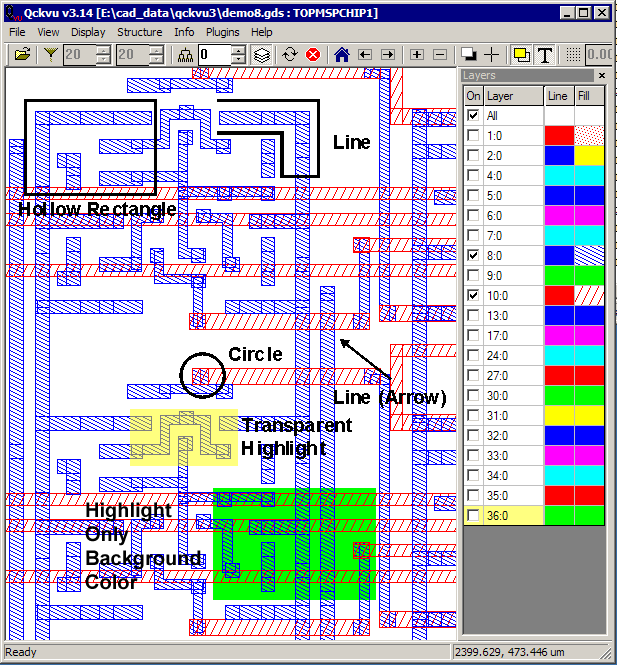 Notes
The line entity can have any number of coordinate pairs.
There are two kinds of highlight rectangles:
Transparent. In this case the rectangle color is multiplied by a transparency factor (0-100) and the results affects everything covered by the rectangle.
Background. In this case the rectangle color is only applied over pixels that match the background color.
Output
There might be multiple types of output created by this tool. We should assume that the viewer state and markup elements can be saved as an XML file and recalled by the program later. This would allow someone who has Qckvu3 with this plug-in to "play back" the annotations.
However the target of the annotations might not have access to our viewer - so we should be able to take the list of annotations and export them in the following formats:
PDF - this is probably the most universal format
Excel - a lot of companies use Excel as a "hammer" for all problems
HTML - Andrew already has experience doing this.