Fixing Bad or Zero Width Paths
There are two kinds of PATH problems that GDSFILT can "fix."
Zero Width Path - some CAD systems apparently will not import a GDSII file if any of the paths in the file have a width of zero. GDSFILT can be directed to find such paths and replace the width with a user specified value.

Self Intersecting Paths - some CAD systems will "crash" when importing a GDSII file that contains a path that intersects itself.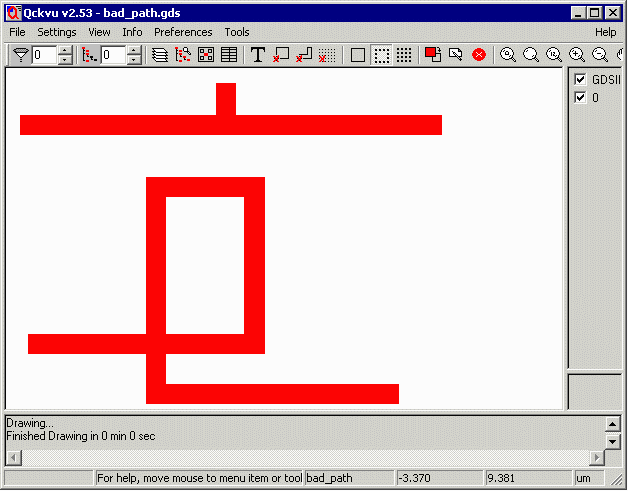 Examples of self intersecting paths.